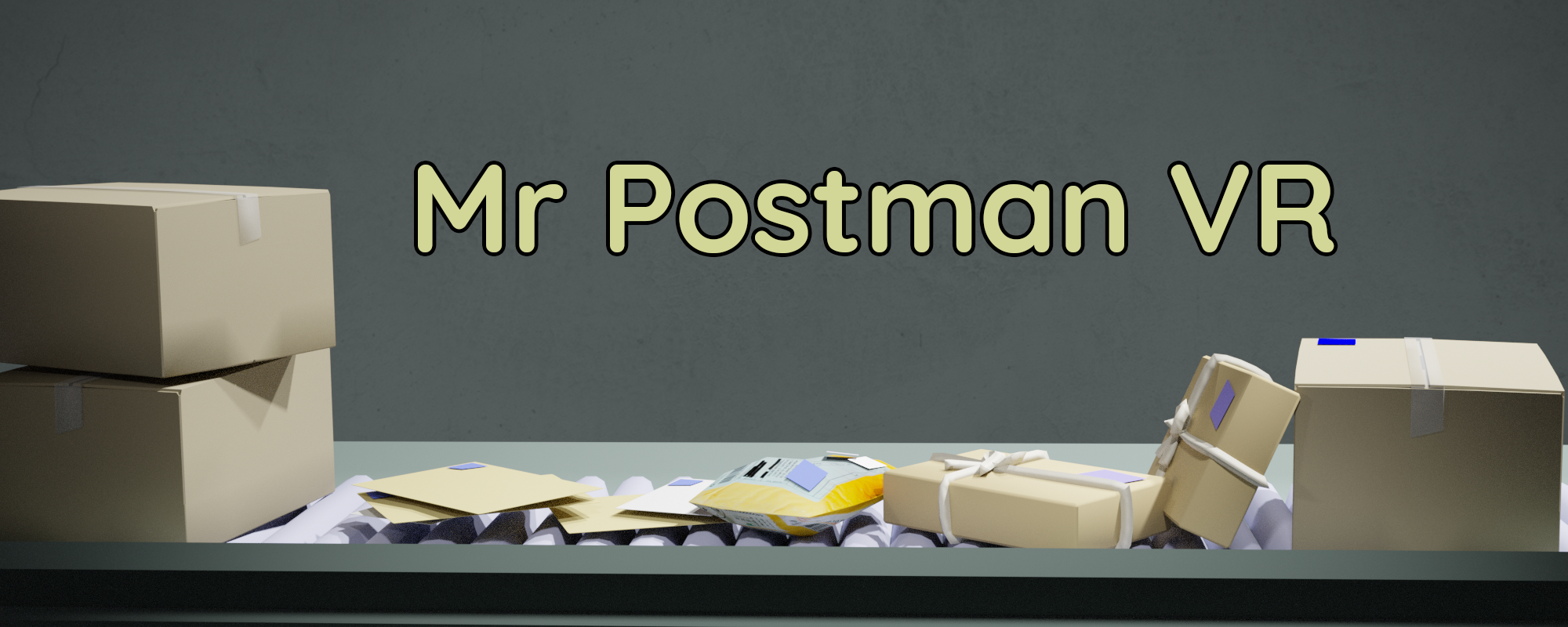 Mr Postman VR
A downloadable game for Windows

Some say this is the most accurate simulation of a postal service job. But most probably don't.

Sort incoming mail and packages into their correct place and become the ultimate postal worker!

You gotta hurry though, the deliveries are many and you are but one person to handle it all!


Controls
Pick up objects by holding your hand on them and holding the trigger button. Restart by pushing the button behind you below the numbered shelves.
Sorting instructions
Mail goes into the colored bins according to color of the postage.
Packages are thrown in the pipes according to weight; weigh a package by holding it over the scale on your right.
Bombs must be disposed by throwing them into the large container.
Padded yellow envelopes with stickers are foreign and must be declared for taxes. Note this by stamping them with the stamp on your right and then put them into the crate on your left.
Black numbered envelopes are special messages and must be sorted according to number in the shelves behind you.
Credits
Made during Global Game Jam 2018 with the theme Transmission.
- Jonathas 'jsmars' Smårs
- Erik 'Lmaonade' Lenells
- Chris 'MrDuckHunt' Wiiand
- Andreas 'SvDvorak' Wilcox
- Erik 'Tera42' Gille
Notes
Highscore list might be down currently.

Install instructions
Note: Requires VR headset, Vive works best but should be fine with Rift too.