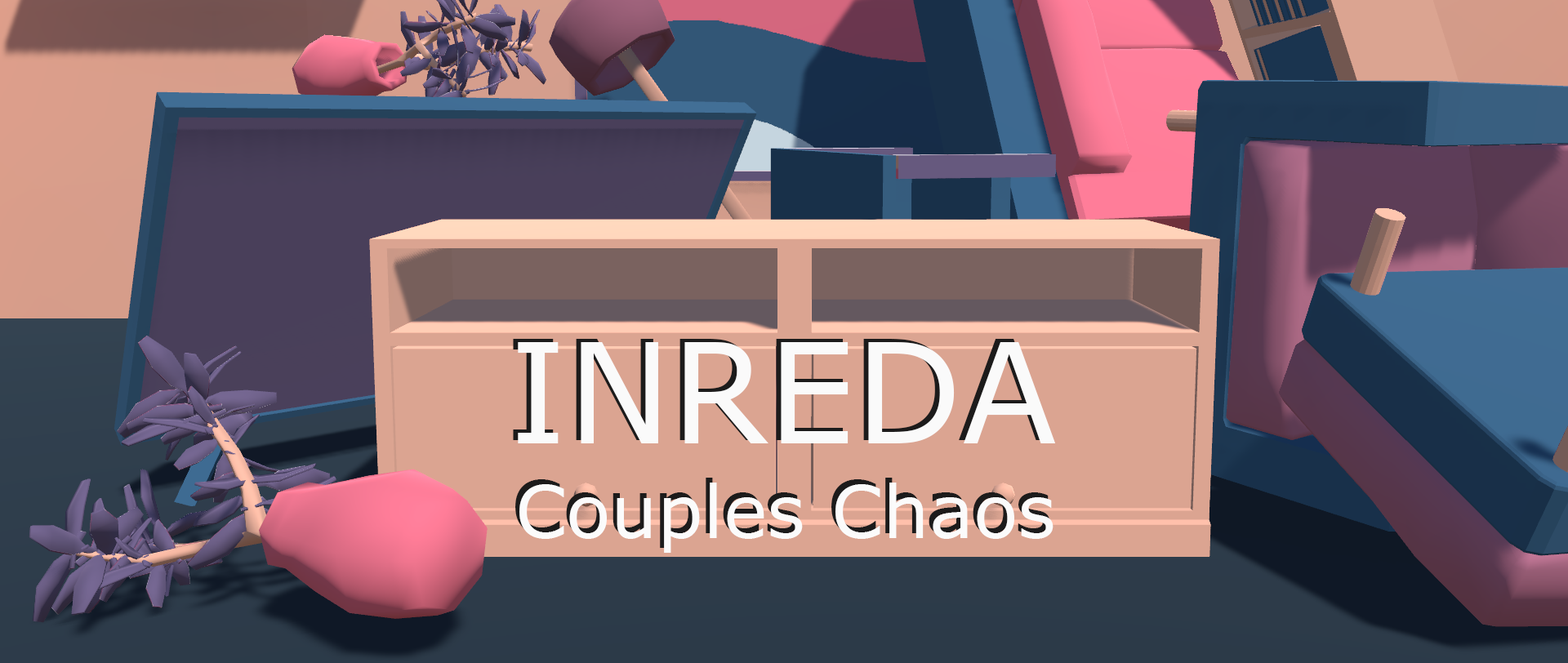 INREDA
A downloadable game for Windows


It's hard being two couples in one apartment.
Even harder when each couple have different ideas
on where to place the furniture.
And the hardest when both couples have to leave for
couples-couples councelling right now.
The fight for furnishing is on.
In INREDA you are two couples who have very different ideas on how to arrange your living room. Each pair has a set of different ideas regarding where to place the furniture. Like, one couple wants the large sofa at the right wall. The other couple wants it in the middle of the room.
But you don't have a lot of time so be quick to implement your ideas before time runs out! The couple that gets the most of their plans completed 'wins'.

Controls
Game requires two gamepads with four players. Each couple gets one controller where one player uses the left stick and the left trigger while the other uses the right stick and the right trigger. Because sharing is caring, as long as it within the same couple of course.
Press R to restart.

Credits
Made during Global Game Jam 2019 with the theme "What home means to you"

- Sebastian Strandberg @Liq
- Andreas Wilcox @svdvorak
- David Torbjörnsson
Known issues
For some reason players won't move unless all players gets input at the same time. Meaning that all players have to do something at the same time (which fortunately, is most likely the case).

Download
Download
INREDA-Couples-Chaos-1.0.zip
21 MB
Install instructions
Note: Requires two gamepads